×
JinkoSolar (NYSE: JKS) is one of the largest and most innovative solar module manufacturers in the world. JinkoSolar distributes its solar products and sells its solutions and services to a diversified international utility, commercial and residential customer base worldwide. JinkoSolar has built a vertically integrated solar product value chain, with an integrated annual capacity of JinkoSolar has built a vertically integrated solar product value chain, with an integrated annual capacity of 43.0 GW for mono wafers, 42.0 GW for solar cells, and 50.0 GW for solar modules, as of June 30, 2022.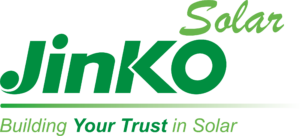 ×
As a global leading provider for photovoltaic (PV) module and smart energy solutions, Trina Solar delivers PV products, applications and services to promote global sustainable development. Through constant innovation, Trina Solar continues to push the PV industry forward by creating greater grid parity of PV power and popularizing renewable energy. Trina Solar´s mission is to boost global renewable energy development around the world for the benefit of all humanity.

×
GoodWe is a world-leading PV inverter and energy storage solutions manufacturer and is listed as a public limited company on the Shanghai Stock Exchange (Stock Code: 688390). With a total of over 3 million inverters delivered and 35GW installed in over 100 countries, GoodWe solar inverters have been used in residential and commercial rooftops, industrial and utility scale systems and range from 0.7kW to 250kW. The company employs over 4,000 employees in 20 countries, has a 700-person R&D team, and is the most financially stable inverter manufacturer according to Bloomberg New Energy Finance's 2021 ranking. GoodWe is also listed as the Global Top 3 storage inverter supplier by Wood Mackenzie in 2021.

×
Pexapark is an award-winning enterprise software and advisory company, specialised in renewable energy. With more than 25,000 MW of renewable PPA transactions supported and over 9,000 MW of risk monitored, Pexapark is the reference for buying, selling and managing renewable energy. Pexapark's PPA reference prices increase transparency across 18 markets. Our advisory team and software suite enable leading companies to close successful PPA transactions, manage their risk, and grow their renewable energy revenues. Pexapark was founded in 2017 with the purpose of accelerating the energy transition towards net-zero by creating an efficient market for renewable energy.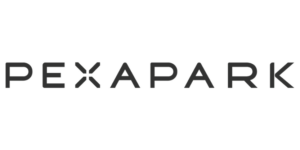 ×
Skyfri is a Norwegian-based cleantech startup that enables solar asset owners to maximize performance while keeping operating costs at a minimum. Skyfri's propriety technology targets and transforms key underperformance areas: identifying energy loss in real-time, breaking the siloed data stream and doing it all autonomously. Through the digital asset management software Skyfri Intelligence, Skyfri automates, digitalize and optimize operations, maintenance, and asset management of solar assets all over the world. In addition, Skyfri SolarSCADA is the first fully integrated system specifically designed for distributed solar assets. The system is delivered pre-commissioned and ready to install, which decreases the installation time by 80%. SolarSCADA is developed in-house to simplify sensor installation, calibration and maintenance for instruments used for solar system monitoring on site. Per January 2023, Skyfri is present in eight countries with more than 3GW AUM across Europe, Asia, Africa and Northern America. Our vision is to make solar power the most accessible, smartest and cleanest energy source through use of technology and innovations.

×
We are PVO International, the leading procurement organisation for all products related to solar energy systems. PVO maximizes value-creation by beating the market in volume, quality, and speed. Since 2014, PVO and its partners have gone all in, providing everything needed to accelerate the energy transition. PVO International supplies its products to customers in the utility, commercial, industrial, and residential energy sectors across Europe. PVO's way of working is unique. Whether you need products like solar panels, inverters, EV-chargers, mounting systems, battery solutions, or the services of a professional purchaser, logistic partner, or quality inspector: PVO takes care of all your solar needs. As part of the listed DCC Group, PVO International stands strong and can achieve her international ambitions and energy transition goals faster. Together, we have the power to make a difference.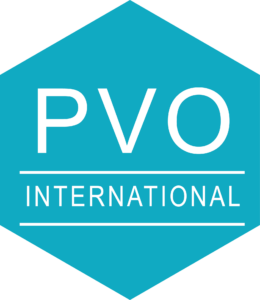 ×
Rawicom SA performs comprehensive execution of photovoltaic installations for companies. Builds large scale photovoltaic farms on land and roofs in Poland and throughout Europe. The company was established in 2006. Since then, Rawicom has successfully built a network of trusted suppliers, a set of efficient procedures and most importantly – a team of experienced experts, designers and installers. Rawicom Group has its own design office, analysis and installation department providing full support for the investment process. Rawicom also runs land and roofs lease processes for photovoltaic installations devices charging stations. It produces constructions for photovoltaics and supplies devices charging stations and infrastructure for charging electric vehicles and hybrids and ensures their installation and service. Most important for Rawicom, is to develop a long-term relationship with client and gain their trust. Holistic approach allows Rawicom to provide comprehensive services of the highest quality and customer satisfaction.

×
Valmont Solar brings together more than 75 years as a global manufacturer of vital infrastructure, decades of trusted partnership with utilities and Convert's 15 years of technical expertise in renewable energy generation. This combination offers integrated products and services for unparalleled capacity to modernize the grid and keep the future on track. Convert Single-Axis Solar Trackers, proven for more than 15 years, feature a simplified design that minimizes installation time and labor costs while boosting generation by up to 25% compared to fixed-tilt systems. Thanks to a full line of engineered products from transmission and distribution to substation packaging and renewable generation, Valmont Solar has the ability to provide bundled offerings to our partners.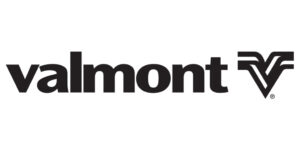 ×
Energy-Storage.news offers a full news service along with in-depth analysis on important topics and industry developments, covering notable projects, business models, policies and regulations, technical innovations and more. The website, from the makers of PV Tech, is an essential tool for anyone within the energy storage value chain.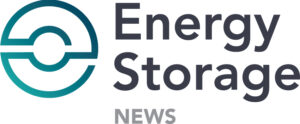 ×
The PV Tech Power publication explores technology and its impact on downstream PV projects. With a focus on technologies impacting LCOE (Levelised Cost of Energy) of commercial and utility scale solar energy plants world-wide, PV Tech Power addresses all key stakeholder groups that can accelerate the global large scale deployment of solar energy and storage technologies.

×
The Solar Power Portal is the leading renewable energy resource for all UK solar power and feed-in tariff information. Solar power is one of the few renewable energy generating technologies that can help the UK reach its EU binding targets in urban centres. The Solar Power Portal keeps people both inside and outside the United Kingdom up to date with developments and deployments in the solar industry in the UK. Providing in-depth news, opinions, information on certified products and installers, installations charts, a solar calculator (backed by government figures) and accurate policy updates straight from government, the Solar Power Portal is your one-stop-shop for solar power information in the UK.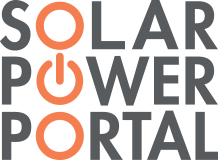 Interested in Sponsoring in 2023?
If you would like to enquire to become a sponsor of our 3rd Large Scale Solar Central and Eastern Europe (14 - 15 November 2023) then please get in touch with the team today.